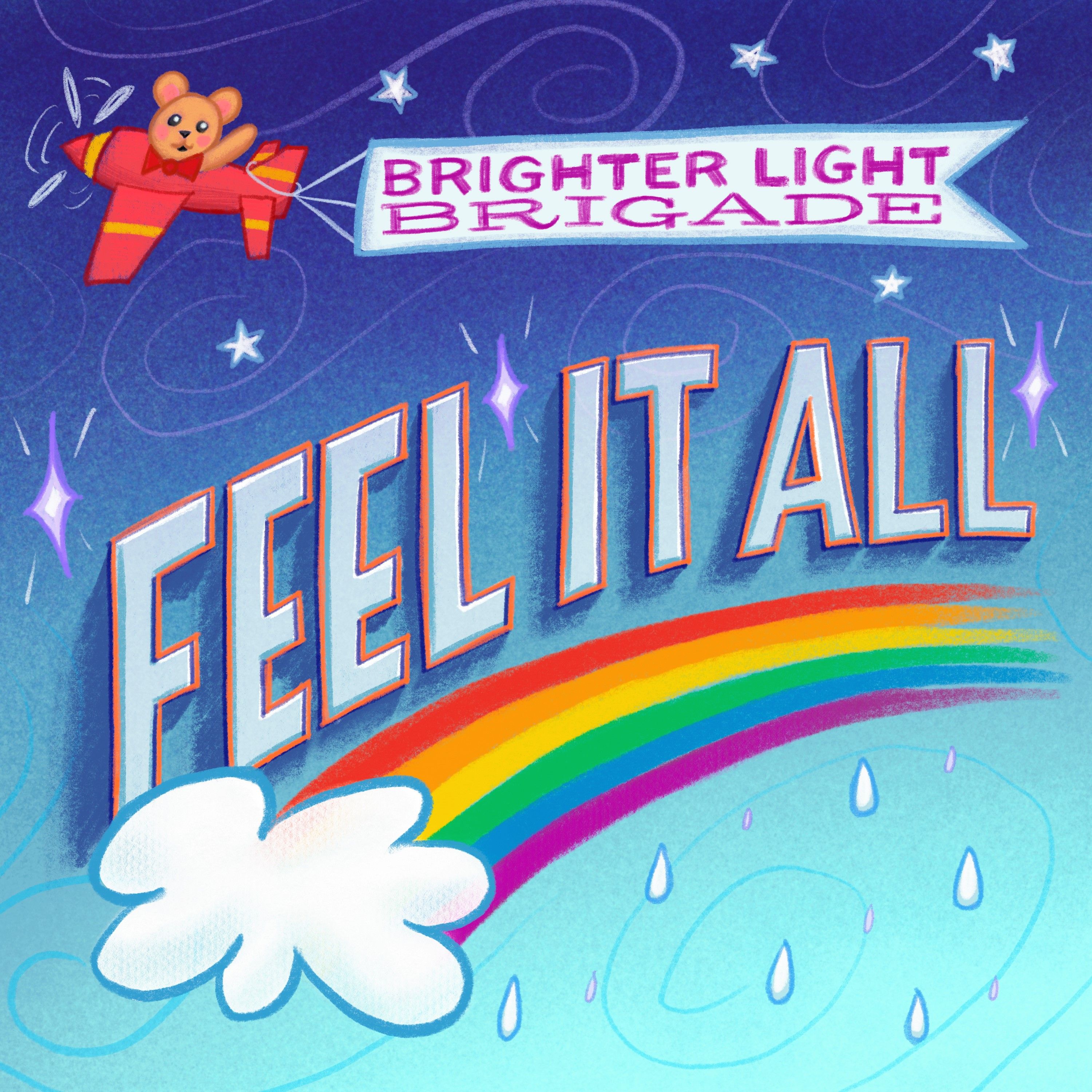 **It's EP Release Day!!!!** 
One year ago, we were recording these songs in Hudson Valley, NY... and now you can now find "Feel It All" on your favorite streaming platform!  We'd be so honored if you'd take a listen today: Listen to "Feel It All" here
Many many thanks to Team BLB:
- Thinking Outside The Blocks who set up the virtual co-write between Marla Vannucci and Amyliza de Jesus that resulted in our first BLB song, "Kindness Is King" 
- Dean Jones - person / producer extraordinaire who brought these songs to life with his music magic 
- Mista Cookie Jar for his a-mazing rap on "See You in the Summertime" 
- Session players Rebecca Coupe Franks (trumpet), Jessica Jones (tenor sax), and Mark Murphy (upright bass) for adding so much with their extra touches 
- Scott Jacobsen / Soundhole Studios for additional recording and support (in all life things!) 
- West West Side Music for mastering expertise / making "Feel It All" the best listening experience possible 
- Lordymercy for the beautiful and fun album art work 
- Beth Blenz-Clucas of Sugar Mountain PR who got the word out about "Kindness Is King" and helped find SO many listening ears for our music 
- Kenny Curtis for hearing something special in us / all the support 
- 8 Pound Gorilla Records for the partnership in spreading our music and mission: to create and release songs that connect, heal, and inspire
- Bryan Brock (drums), Mandy Shucher (bass), Heather Moulder (keys), Andy Larkin (guitar / trumpet), Sarah Donovan (BGVs), Nathan Hunter (rap), & Nerissa Aquino (crowd fun person :) - the incredible musicians, vocalists, and personalities who'll be joining us on stage tonight to celebrate this release at Cumberland Park
- Last but not least: all of our Bandzoogle crowdfunding backers - thank you, thank you, thank you!!!